Engineering
Engineering is at the core of everything we do – from new kiln design and kiln repair or the design and fabrication of custom parts and installation.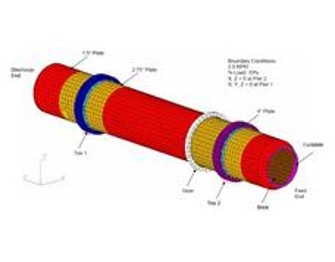 Engineering is a critical part of the successful repair or installation of any rotary kiln or custom equipment project. Our engineering team works on projects from the initial sales call through installation and training.
A-C Equipment's Engineering Services Include:
Needs Analysis & Consulting
CAD Drawing & Solid Modeling
Reverse Engineering & Custom Part Design
Creation of Service Manuals
Failure Analysis
Finite Element Analysis
Our engineering services include professionals within the mechanical, construction management and process engineering disciplines.